You're in safe hands
Willson Grange Limited was founded in 2000 by Financial Adviser Stuart Willson. Since then, the company has grown and evolved to become one of the most professional and experienced IFA firms in the north west, offering a compassionate face-to-face financial planning service you can trust.
We offer the ideal combination:
a team made up of the highest-qualified and most experienced financial services professionals;
a culture of first‐class customer service;
total adaptability to industry changes and responsiveness to clients' needs.
Working together
Willson Grange Limited is a family-owned and family-run business with a focus on providing the very best financial planning service for our clients. In 2020 our business reaches its 20th anniversary and we would like to send a heartfelt thanks to all those who have supported us throughout our journey. Most recently, our team has worked hard to adapt during the COVID-19 pandemic and we are proud of how they continued to offer an excellent level of customer service in such difficult times.
At the heart of our business is a core belief in planning for the future. Whether that be the short, medium or long term future, we take pride in understanding exactly what is important for our clients and help them reach their financial goals. Our team of highly qualified Financial Advisers use their knowledge and experience to put you in the best possible position financially and now, more than ever, aim to deliver more for less.
Six steps to financial freedom
We know from experience that every person we see will have their own set of responsibilities, ambitions and areas of worry. We treat each client as an individual, never handing out off‐the‐shelf solutions: what works for one person just wouldn't work for another.
Our tried‐and‐tested method is a six‐step fact‐finding process that leads to an agreed personal Financial Plan for every client. It begins with a frank, but encouraging, discussion about lifestyle goals, moves on to perceived barriers and risks, and ends with agreeing a plan based on expertly researched and individually tailored solutions.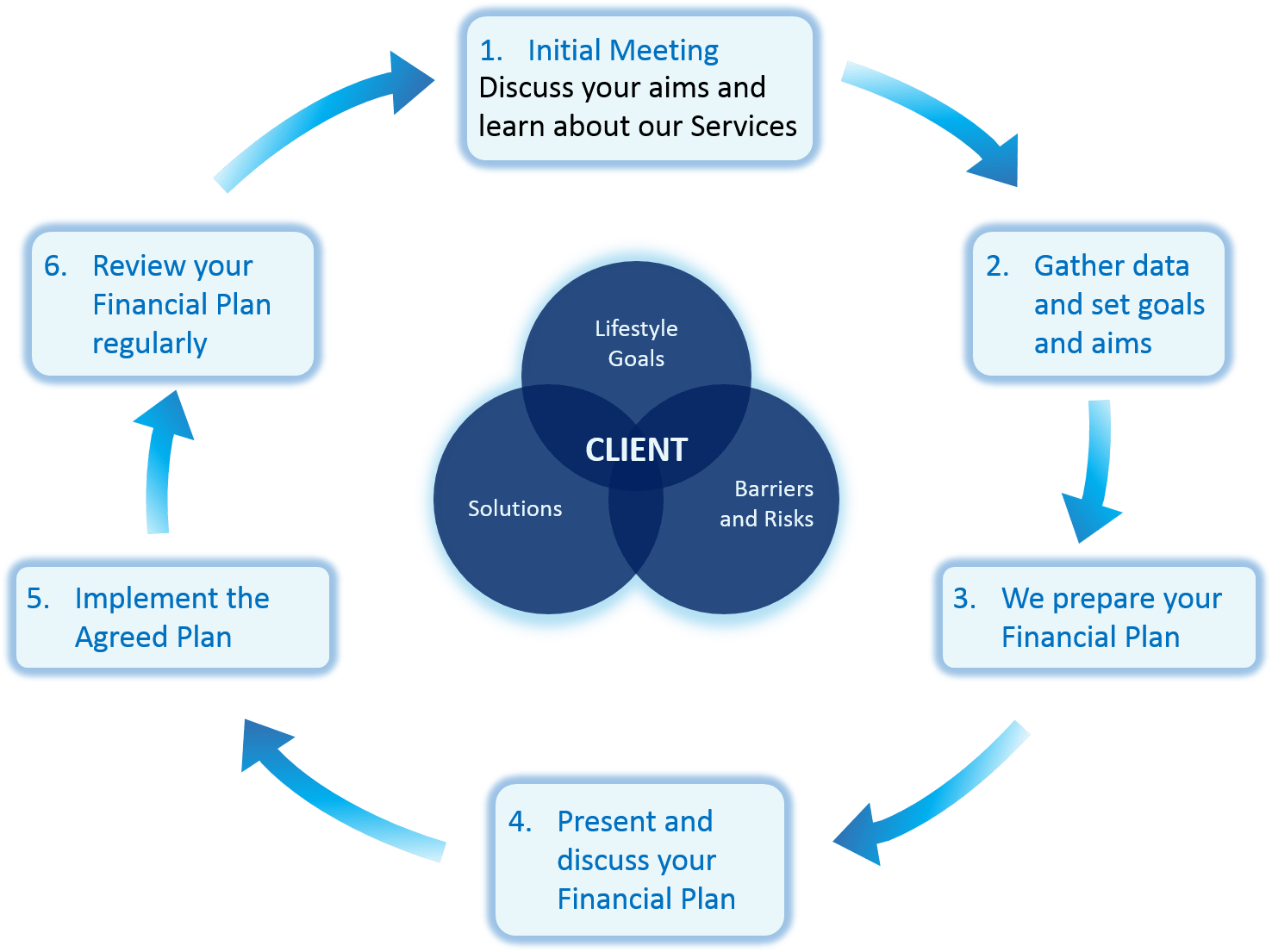 The beauty of such a personalised plan is that everyone, client and adviser, has a complete understanding of the situation and what areas need to change to reach specific goals. It has the effect of simplifying a person's affairs, offering protection of their assets and giving them not only peace of mind, but that all‐important ability to feel, and indeed to be, in control of their finances, all of the time.
Contact Us
By clicking 'Submit' you consent to Willson Grange Limited storing and processing your submitted information so that your enquiry can be responded to.
Willson Grange Limited is the data controller of any personal data you provide to us. For further information on our uses of your personal data, please see our 
Privacy Notice
.