Keeping you in the loop
Welcome to our News page. This is where you will always find up‐to‐date information and articles about what's going on that might have an impact on your savings and investments.
You will also always find the latest edition of our quarterly Aspire magazine here. A refreshing balance of news items and lifestyle articles, Aspire is available free of charge to every Willson Grange client. Click on the image of the latest edition of the magazine to open and view it. For previous editions of the Aspire magazine, click the button below.
If you would like to subscribe to receive your own free copy of the Aspire magazine, just send us your details using the Contact Us box on this page.
Don't forget to bookmark this page and keep coming back often to always stay abreast of the important issues.
Recruitment News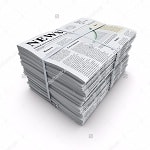 A Fantastic Opportunity

The Willson Grange Career Development Centre (CDC) Adviser Programme is currently recruiting.
The Perfect Career Choice
A career in financial planning and advice is a real opportunity for anyone who can dedicate themselves to hard work, tailored training, understanding and dealing with clients face to face. As we develop the pioneering CDC for tomorrow's financial planning professionals, we're also interested in hearing from those who feel they have the dedication, commitment and ability to give to it today.
If you know anyone that you feel would be a perfect candidate for our new training programme (beginning September 2018), and would fit into the hard-working, compassionate ethos of our company, then please do let us know.
We're not looking necessarily for experience within the financial services sector – we're eager to meet people with a well-rounded background and core values that will enable them to succeed in this (sometimes) tough but very rewarding environment.
From September 2018, we will have trainee adviser posts, as well as paraplanning, HR and administrative posts available, so please contact us if you know someone who has the attributes needed, and are looking for a post with excellent prospects in the financial services sector.
Latest News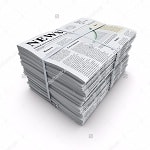 Market Bulletin
17th December 2018

Brexit developments sent sterling careering, while fears over China and banks weighed on global markets.
Pinball Pound
"Minister, Britain has had the same foreign policy objective for at least the last 500 years: to create a disunited Europe," said Sir Humphrey Appleby, the slippery senior civil servant in the 1980s TV comedy, Yes Minister. "We had to break the whole thing [the EEC] up, so we had to get inside… Now that we're inside we can make a complete pig's breakfast of the whole thing… The Foreign Office is terribly pleased; it's just like old times."
Sir Humphrey would have been far from pleased last week. While the EU spoke largely with one voice on Brexit, the UK parliament was so paralysed by disagreement that Theresa May postponed the scheduled vote on her withdrawal deal. Cue a leadership challenge and a pledge by the prime minister not to stand as leader in the 2022 general election; although she won by 83 votes, more than half of Tory backbenchers voted against her. Not stopping for breath, she hightailed it to Brussels, only to be told that meaningful amendments to the deal are not possible. Not for the first time this year, something appears to have been lost in translation.
No wonder sterling has been so twitchy. Indeed, it increasingly reads like a gauge of the prime minister's fortunes, suggesting her stock has been on the slide since April. Sterling's decline the day after the 2016 referendum was the largest since Harold Wilson devalued the pound by 14% back in 1967. When Theresa May postponed the vote last week, it hit an 18-month low.
There may be more to come, but investors should remember that the UK's break with the EU is bound to be a slow and drawn-out process, given the 45 years of harmonisation and deepening ties that need to be rewired. Speaking to the BBC this week, Baron Glasman, founder of 'Blue Labour' and a devoted Brexiteer, implied that a complete transition away from the EU to new arrangements could conceivably take decades. Even the most far-seeing investors struggle with such time horizons – it takes discipline not to overreact to today's news.
Beyond the sentiments, there were more tangible indicators. UK economic growth slowed in the three months to 31 October, implying the summer growth burst was just a blip. Car sales contracted, pointing to the ongoing pressure on the consumer retail sector. Mike Ashley, owner of Sports Direct and Newcastle United F.C., warned that November was "unbelievably bad" for UK retail. Debenhams, M&S, Next, Dunelm and Card Factory all suffered stock price falls, although the FTSE 100 rose over the week.
"Retail has two extremes that are both doing well," said Philip Gadsden of Orchard Street, manager of the St. James's Place Property fund. "At one end, experiential, premium brands such as John Lewis and Cineworld are performing well. At the other end, cheap, convenient brands like Lidl, B&M and Tesco are doing well too. The problem is the companies in the middle that are neither one nor the other, like New Look and Carpetright. The other key differential for commercial property is in-town retail versus out-of-town – the former is really struggling."
Meanwhile, the latest Royal Institution of Chartered Surveyors (RICS) monthly survey showed the weakest period for UK residential property since 2012. The survey's economist said he couldn't recall a previous survey in which one issue had been highlighted by so many contributors (but there are no prizes for guessing the issue.)
Not all buildings are getting cheaper. The price of UK warehouse space has risen in recent months, as companies and public entities begin to stockpile imports. Civil servants across Whitehall have now been instructed to increase emergency no-deal planning. Last week, the Department for Environment, Food and Rural Affairs advertised 90 new posts for civil servants who would staff a crisis centre in "the reasonable scenario of no deal". Meanwhile, a new study by the U.K. Trade Policy forecast that 750,000 jobs could be lost across Britain in the event of a no-deal exit.
"The political crisis that is already imposing a meaningful economic cost on the UK will intensify over the coming weeks and continue to weigh on the value of the British pound and sterling assets," said David Riley, chief investment strategist at BlueBay Asset Management, which co-manages the St. James's Place Strategic Income fund. "The UK is far from cutting the Gordian Knot of Brexit."
Trade Ties
The problem of US–China trade ties is fast becoming equally knotty. Canada's controversial arrest of Huawei's chief financial officer the previous week sparked a good-cop-bad-cop response from Beijing. Xi Jinping's 'Made in China 2025' project – which is sometimes seen as aggressively nationalist – was slightly rebranded, and foreign companies were granted greater involvement. However, China also arrested not one but two Canadian businessmen over national security, thereby upping the ante. This came in the context of the FBI warning that Beijing is stealing US technology, and threatening America's status and prosperity.
"I believe this is the most severe counterintelligence threat facing our country today," said Bill Priestap, the agency's top counterintelligence official. "Every rock we turn over, every time we've looked for it, it's not only there, it's worse than we anticipated."
The president, however, may be more unnerved by the sentencing of Michael Cohen, Donald Trump's former lawyer, to three years in prison for crimes that included paying off women who claimed to have had affairs with the president. Cohen acknowledged his guilt, but also pointed an accusing finger at Trump.
Other US indicators made for happier reading, not least news that US job openings crested above seven million again in November – up from the previous month. Consumer confidence in the US is close to multi-decade highs. In financial circles, Sino–US interaction continued to grow, as Tencent – a Chinese technology giant – listed on the New York Stock Exchange; the market values the company at $21.3 billion, and the listing is one of the largest on the index since that of Alibaba in 2014. In the other direction, however, a Chinese court ruled that some iPhone models couldn't be sold locally due to intellectual property infringement – a victory for Qualcomm, a US competitor that is itself being sued by Apple in the US.
Yet the week on markets ended on a sour note. Financial stocks in the US struggled last week and are now some 20% below where they began the year, on concerns over growth and central bank policies. Concerns are also growing over non-financial corporate debt in the US, which is at an all-time high of nearly $10 trillion – or 50% of US GDP. Moreover, sluggish Chinese retail and industrial data released on Friday only added to investor nerves. The S&P 500 ended the week down, as did Japan's TOPIX and the Shanghai Composite index.
No confidence win #2
The political crisis playing out on the streets of France continued over the weekend, despite the president offering protestors a partial climbdown in the form of €10 billion of handouts and extended tax breaks (not least on diesel). Yet the measures may push France over the budgetary limits set by the EU, hampering Macron's EU reform ambitions. The president called a vote of no confidence just a day after Theresa May had won hers – and won far more decisively.
Amid the global political frictions, however, there was a surprising glint of hope. The war in Yemen created the largest humanitarian crisis of this year – and the crisis had been expected to set the same grim record for 2019. Yet at the UN last week, leaders from the two sides were persuaded to shake hands on a ceasefire deal for the crucial port of Hodeidah, potentially enabling humanitarian aid to get through to those most in need. It would be an understatement to say it is early days yet, but it is a hopeful start.
On this note, we would like to wish all our clients a very happy and peaceful Christmas and New Year.
From 2019, the Market Bulletin will be called WeekWatch. The first issue will be published on 7 January.
The information contained is correct as at the date of the article. The information contained does not constitute investment advice and is not intended to state, indicate or imply that current or past results are indicative of future results or expectations. Where the opinions of third parties are offered, these may not necessarily reflect those of St. James's Place.
FTSE International Limited ("FTSE") © FTSE 2018. "FTSE®" is a trade mark of the London Stock Exchange Group companies and is used by FTSE International Limited under licence. All rights in the FTSE indices and/or FTSE ratings vest in FTSE and/or its licensors. Neither FTSE nor its licensors accept any liability for any errors or omissions in the FTSE indices and/or FTSE ratings or underlying data. No further distribution of FTSE Data is permitted without FTSE's express written consent.
© S&P Dow Jones LLC 2018; all rights reserved
Source: MSCI. MSCI makes no express or implied warranties or representations and shall have no liability whatsoever with respect to any MSCI data contained herein. The MSCI data may not be further redistributed or used as a basis for other indices or any securities or financial products. This report is not approved, endorsed, reviewed or produced by MSCI. None of the MSCI data is intended to constitute investment advice or a recommendation to make (or refrain from making) any kind of investment decision and may not be relied on as such.
Parliamentary Review
2015/2016 Finance Edition
Willson Grange Limited is delighted to have been highlighted in the Parliamentary Review 2015/2016 Finance Edition.
As one of 12 highlighted organisations representing best practice within the financial services sector, the Willson Grange feature gives an overview of business, how it all began and, more significantly, how Wealth Management has become a significant practice in personal financial planning.
The Parliamentary Review is a yearly guide to industry best practice and how sector leaders have responded, during the past 12 months, to challenges in the political and economic environment. Combining political commentary from leading journalists, and with sector specific insight from the Prime Minister, Secretaries of State, Ministers and MPs, this year's Review focuses on individual policy areas, political and economic events and, of course, responses to main areas of interest such as the EU Referendum.
With a Foreword by the new Chancellor The Rt Hon Philip Hammond MP, the Finance Edition for 2015/16 includes reports on the rise of digital and mobile banking, taxation and the 'challenger' banks, the Bank of England and payments, and Pensions: change and more change.
Also included are general reviews of the past year, covering the Chilcot Report on the Iraq War, the new ("unexpected") leader of the Opposition, the Lords' rejection of Tax Credit changes, plus a moving tribute to murdered MP Jo Cox.
The Parliamentary Review is sent to over 250,000 leading business executives and policymakers, with the strategic aim of raising standards by highlighting best practice.